Brazil team dynamics post semi-final 7-1 loss
Brazil's semi-final 7-1 loss
Fellaini, now that Belgium is out of the
WC and knows that United want to sell him
Netherlands team talk when the game is tied after ninety minutes.
This shall be the lowest point of this post.
Most matches have been entertaining but when you
stay up to watch a game like France vs Germany...
I would pay to watch this.
How Brazil seem to be this WC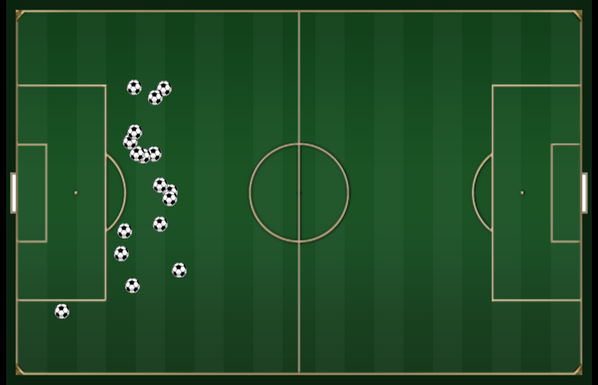 Neuer had 17 touches outside the box during Ger 2 - Nig 1
I wonder how many Ozil had.
Image source
A freekick routine gone wrong during
Ger 2 - Nig 1 was apparently planned.
As if that wasn't troll enough.
Robben on some days...
...Robben on other days
Even after bite-gate, Alex Song manages to hold
claim to this WC's silliest way to hurt someone.
Suarez apparently tried to bite Chiellini back in the Confed Cup too.
He wasn't punished though.
Maybe Chiellini, after all this time, had a chip on his shoulder.
Support for Netherlands in the rest of the World Cup
With Barcelona on the decline, the Spanish contingent hatched a plan.
Italy 0 - 1 Costa Rica, 20th June
There are at least 8 Spaniards holding
their heads in their hands in this gif.
Also, since the defending champions exited in the group
stage itself, did the reign of Spain stay mainly till the plane?
The version Pepe's kids and nieces and nephews will hear.
Benzema assisted own-goal. France vs. Honduras, 15th June
Watching Japan vs. Ivory Coast in not particularly high resolution. 14th June
That man scored from the half line. I refuse to believe that this wasn't deliberate.
England vs. Italy, 14th June
Uruguay vs. Costa Rica, 14th June
Spain vs. Netherlands, 13th June
Brazil vs. Croatia, 12th June